We encourage residents to: BE Healthy, BE Involved, BE Inspired, and BE You! Here they are doing just those things.
BE Inspired!
Midge M.
Phoenix, Arizona
My advice, as your neighbor, is not to stress about moving into the community, everyone here looks out for each other, and we were all in your shoes at one time or another.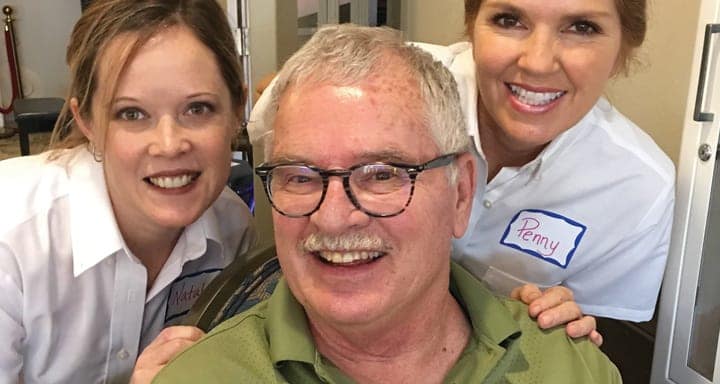 Bob D.
The Enclave at Gilbert Senior Living
Gilbert, Arizona
The Enclave at Gilbert in Gilbert, Arizona, welcomed its first resident, Bob Diller. Team members: Peggy and Natalie.