At Your Service® Concierge
Director of Resident Services
At Lone Mountain Memory Care, we understand how important it is to you to know that your loved one is well taken care of. With that in mind, we have developed a brand new position unique to our 100% Memory Care community, the Director of Resident Services. The Director of Resident Services is trained to act as a liaison for your family and loved one.
Think of it like our traditional At Your Service® concierge program, elevated. If you live out of state, and your loved one must go to the hospital for any reason, the Director of Resident Services will visit the hospital, check on your loved one, and then call your family personally to give a report of your loved one's status and condition.  
The Transitions Program
While choosing a Memory Care community is challenging in and of itself, nothing is more difficult than the transition of moving your loved one out of their home and into a new community. To help make it easier on both resident and family, we have pioneered our brand new Transitions Program, a personalized service designed to help with every aspect of the move-in process.
As a part of the Transitions Program, our Director of Resident Services will:
Help family members prior to the move-in with the collecting of physician's orders and community paperwork where needed.
Schedule a home visit prior to move-in and help the family complete the Path to the Present – A Resident Directed Program questionnaire.
Assign a private duty companion to each new resident. The private companion will be assigned the day of move-in at the resident's home and help them stick to their routine as much as possible. 
Help family with getting the apartment set up, putting away belongings, and making the resident's new room look, and feel, as close to home as possible.
Give daily updates to family members about your loved one's transition for the first week. 
Coordinate a 30 day review with the family members to review your loved one's first month in the community.  
For more information on the Transitions Program, please contact us. We will be happy to provide you further details to put your mind at ease.
*Please note: Services may vary by community and may not all be free
Getting Ready to Move
Packing Assistance
Moving Company Referrals
Estate and Auction Service
Space Planning
Getting Settled
Unpacking Assistance
Neighborhood Tours
Personal Shopping and Errands
Change of Address Notification Service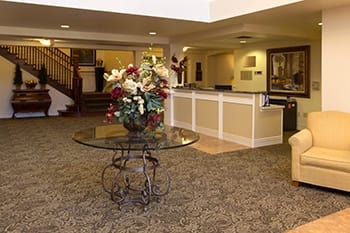 Getting Comfortable
Furniture Placement and Interior Design Consulting
Post Office Runs
Home Office/Fax and Copy Service
Pharmacy Prescription Drop Off/Pick Up
Getting Pampered
Salon Reservations
Dry Cleaning and Personal Laundry Service
Health and Wellness Programs and Personal Training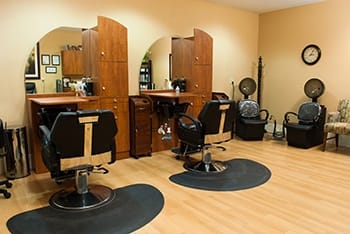 Getting Out
Theater, Sports and Concert Tickets
Mail Stop Requests
Pet and Plant Care Service
Request a brochure to learn more about At Your Service® Concierge.
Getting Festive
Holiday Decor Assistance
Gift Wrapping Service
Greeting Card Addressing
Floral Service
Special Event Planning