Frequently Asked Questions
How do I know if Assisted Living, Transitional Memory Care or Memory Care is right for me?
We'll be happy to assist you with this decision, but here are a few guidelines:
Would you benefit from daily help with activities like bathing, dressing or eating? Then Assisted Living might be right for you.
Are you also often forgetful or confused? Then adding the structure and stimulation of our Transitional Memory Care program could be your best choice.
Have you been diagnosed with Alzheimer's disease or dementia? Then you might benefit from the safety and security of our Memory Care program.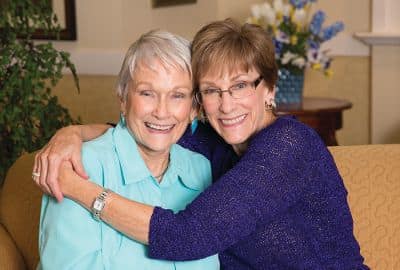 How does living at Cedar Lake Assisted Living & Memory Care compare financially with staying at home?
To find out, first add up all your current monthly expenses. This could include rent/mortgage, property tax, homeowner's insurance, subdivision or association fees, utilities, lawn care, trash removal, home repairs, housekeeping, transportation, exercise classes, groceries, healthcare, home emergency call systems and more.
What kind of care can you provide in Assisted Living?
We provide more care than you might expect. We can help you with all your personal care needs. We also accommodate wheelchairs and oxygen tanks. We can care for diabetic residents, as well as some higher acuity residents, because we have 24-hour nursing.
Is there financial assistance for veterans?
Yes, financial assistance is available through the VA Aid & Attendance Benefit and applies to qualified applicants. We're happy to refer you to a local representative who can help you apply for benefits.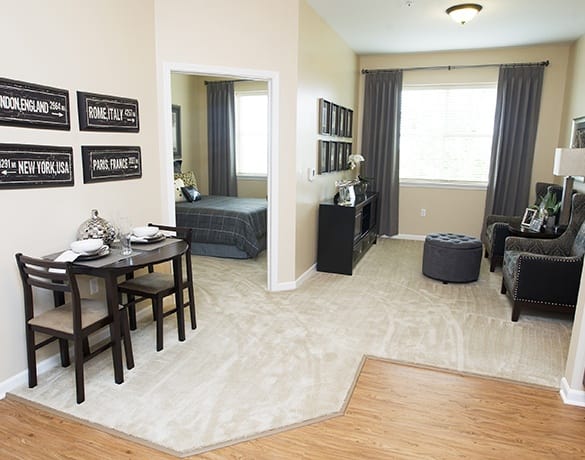 How do you price care?
In Assisted Living, we provide individualized care, such as help with activities of daily living. This is based on a point system, not tiers, so you pay only for exactly what you need. In Memory Care, where we provide certain services for everyone, we price based on tiers and points.
How will I know if I'll be happy?
You will be welcomed by Cedar Lake Assisted Living & Memory Care's At Your Service® hospitality program, which helps all new residents learn their way around and meet new neighbors right away. The social, friendly environment in our community lends itself to making new friends and living a full, happy life. Your family members are welcome to visit Cedar Lake and attend our community events and daily activities at any time!