Welcoming Residents in 2019
Santa Fe's Newest Independent Living Community
Live worry-free with the help of Las Soleras Senior Living, Southwest Santa Fe's newest Independent Living community. Slated to open in late 2019, this will be a community of choice. How you spend your days is up to you. Spend time perfecting your swing at Santa Fe Country Club, shopping at Plaza Santa Fe II, or simply lounging in the air-conditioned comfort of your well-appointed new home. Offering 132 beautifully designed independent senior apartments and six private casitas, Las Soleras Senior Living is a breathtaking addition to any southwest Santa Fe lifestyle.
Services that Cater to You
Spend less time worrying about what's for dinner and more time enjoying the freedom of your retirement at Las Soleras Senior Living. As an all-inclusive community, we'll take care of the day-to-day so you can live a richer, more social lifestyle. Highlights of our services include:
At Your Service® Dining – an all-inclusive dining experience which allows you to eat as often as you like during normal dining room and Bistro hours
At Your Service® concierge – our friendly on-site concierge will be happy to help you schedule transportation and much, much more
Health and Fitness Center – our community fitness center provides daily classes including SpectraFit™, elastic band and weight training, chair and regular yoga designed to ensure residents maintain a healthy and social lifestyle. In addition to daily fitness activities, residents can enjoy therapy services, monthly health screenings and blood pressure checks
Love Where You Live
Conveniently located on the corner of Beckner Road and Las Soleras Drive, Las Soleras Senior Living keeps you central to your favorite attractions in southwest Santa Fe. Residents will delight in our proximity to shopping, dining, recreation, and entertainment, as well as quick access to CanAm Highway and Santa Fe Municipal Airport. We are also close to Presbyterian Santa Fe Medical Center and St. Vincent Hospital, making it easy for you to keep up with your health.
Maintenance-Free Living Options
Make the most of your independent lifestyle with a private apartment or private casita at Las Soleras Senior Living in Santa Fe. Each home offers modern amenities and everyday conveniences, such as full kitchens and walk-in closets, as well as the freedom to live unburdened by the tasks of home maintenance. Let us take care of the yard work, clean the gutters, and keep the buildings in pristine working order while you use your time to enjoy the lifestyle enhancements all around you.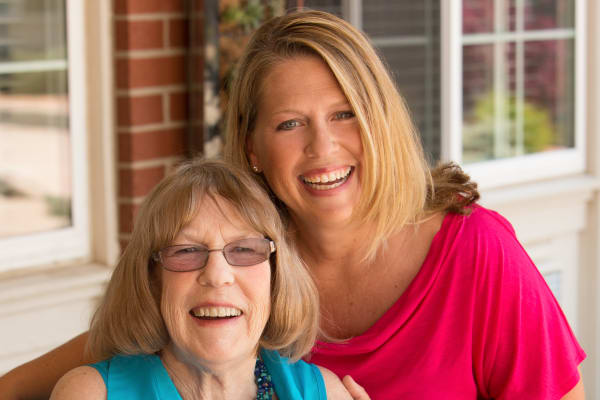 Spectrum Retirement Communities – This Feels Like Home®
Las Soleras Senior Living is a development of Spectrum Retirement Communities. We believe that having the freedom to live life on your terms means more than choosing an apartment layout. This is why we encourage our residents to explore their passions, make new friends, and participate in daily activities. With a variety of options for socialization, volunteer work, and spiritual growth, there's something for everyone here.
To request more information on Independent Living in southwest Santa Fe at Las Soleras Senior Living, contact our friendly team.