Living Options
Sycamore Creek Senior Living is your home for luxury retirement living in Pickerington, Ohio. Focusing exclusively on Independent Living we cater to the social senior for an engaging, purposeful lifestyle. Enjoy a variety of life enriching activities, delicious dining options, and wholesome wellness programs.
Independent Living
Why waste time and money on home maintenance when you can choose life at Sycamore Creek? We offer Fairfield County seniors age 55+ a first-class lifestyle supplemented by hotel-like amenities, services, and activities. Our Independent Living community is exceptional in every way. Let us help you enjoy your retirement in Pickerington.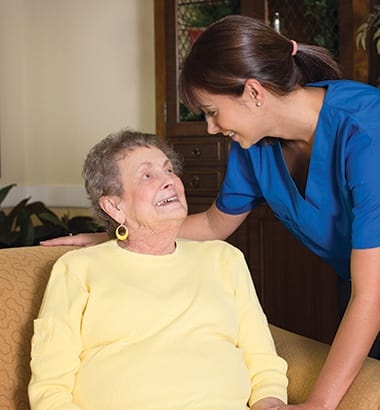 The Difference from a Nursing Home
Sycamore Creek Senior Living does not offer skilled nursing services. That's reserved for nursing homes, also called skilled nursing facilities. Those communities offer a higher level of medical services than you'll find here. Nursing homes are for people who don't need a hospital but can't be serviced at home. If you don't need that kind of service, our community might be just what you're looking for.
How to Choose Living Options
Feeling overwhelmed by the options? Read our guide—This Feels Like Home®: A guide to finding the most appropriate retirement living option for your parents.