At Your Service® Dining
Experience the convenience of restaurant-style dining at Powell Assisted Living & Memory Care. Choose from a menu full of delicious dining options, including hot, made-to-order breakfast served daily. Our chef prepares your meal fresh, so you can rest assured that the meal you order is one you will most certainly enjoy.
Flexible Dining Times
Our flexible At Your Service® Dining program is all-inclusive, meaning you can eat as much as you want, as often as you like, anytime during posted dining room or bistro hours.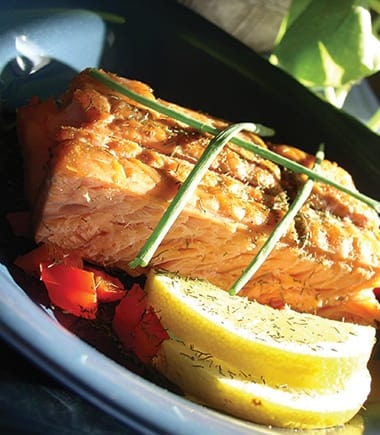 Flavors to Savor
From regional favorites to traditional, home-style meals, we have a menu selection to satisfy every taste and dietary need. Check out our sample menu to view the many delectable options offered daily in our elegant dining room.
For more casual fare, we also offer a Euro-style bistro serving:
Coffee, Tea, and Hot Chocolate
Soups, Salads, and Sandwiches
Fresh Baked Cookies
Special Diets
Powell Assisted Living & Memory Care can accommodate special dietary restrictions. And for Memory Care residents, we offer our unique Brain Boosting Benefits (B3) Smoothie Program™. This innovative offering ensures that your loved one gets the raw super foods he or she needs for superior brain health.
To learn more about dining in our community, speak with a member of our professional staff, or schedule a personalized tour of the community.